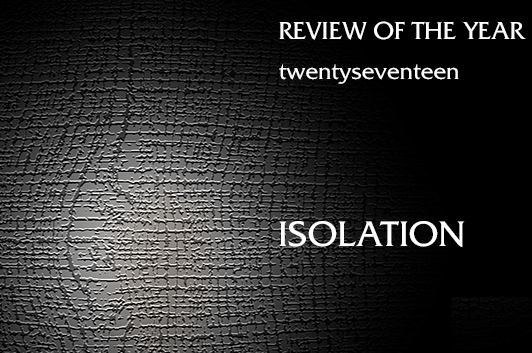 Punk Rock's Triumph?
2017 was a year of concern and thoughtful reflection. For the first time since alternative music once more emerged as a force, we began to wonder if things had gone too far as more and more bands reconvened from every era of the past forty years to climb back on to the stage. Was this a case of nostalgia running riot? Did these bands still have anything relevant to say? Was this flood of resurrections swamping the good things we already had? It's all well and good jumping around to the sounds of your youth, but if doing so prevents you from supporting a new band fighting to be heard, then damage is being done. Of course, it may have the opposite effect and get you back in the swing of attending gigs, which is fine, but let's make sure we take a balanced approach to our musical adventures and not forget the rising talent. It is far harder for bands to operate these days, so our support, our promotion and our commitment are crucial. Of course we should celebrate great music of the past: it stands the test of time as a work of art. But remember nostalgia is by definition dishonest, an exaggeration of worth. Let's not take our eyes off the present to peer at days gone by with the proverbial rose-tinted eyepieces.
Make no mistake, we always welcome the return of old bands with something relevant to say, and this year has seen a slew of fine releases from old hands who remain important artists: The Telescopes, Slowdive, Ride and The Jesus & Mary Chain to name but four. Of course Stephen Lawrie has been ploughing his own furrow for many years and continues to release remarkable records with pleasing regularity, but the other three bands listed released their first albums for twenty-two, twenty-one and nineteen years respectively and not only produced stunning collections, but made music with a contemporary feel and substantial presence. Wire, The Cravats and The Popguns also impressed with new offerings, which shows that at the top end of the field perserverance or rebirth can certainly work for good.
At the other end there are the bands who have made us feel on occasion that we are stuck at Butlins, enduring some horrible nightmare of past-it musicians running through holiday camp variety evenings featuring repertoires that may once have been respectable but are now being tarnished by mickey-taking dancing from the overly-pissed and shouts of scorn from ever-so-clever adolescents. Do these bands have a burning ambition to say something new and re-make their mark or are they just looking for one last payday?
Whether good or bad, relevant or dinosaur, the main reason so many bands are re-emerging from the dust of the past is that the environment is now conducive to this. Bands don't need a record label to make and promote records any more as the internet gives them access to a huge market of listeners and record buyers. Music can be made relatively cheaply and distributed free of charge in the digital world. We are genuinely living in the DIY dream world; punk rock has triumphed as every person and every band is an individual with their own space to say, do and produce whatever they want. Musicians, writers, designers and photographers all have their own sites into which consumers can dip at will.
Of course this raises problems on some levels. The main beneficiaries of digital music are global companies who have made no investment in the music world; they are technology giants building platforms, but having no background, love or feel for the product on which they feed. They have nurtured a society that has grown to expect everything for free, or a monthly subscription, while those who create the work they exploit reap few rewards. This is why physical product is so important to the world of alternative music: it is one way in which those who have put in the work can receive some sort of recompense. And there are platforms that really do aim to direct resources back towards the bands and minor labels. Bandcamp, for one, helps push both physical and digital works on behalf of artists, so when looking to buy music please investigate what they have to offer.
Talking of physical product, lovers of alternative music largely kept vinyl alive through its lean years, and the format has continued to grow throughout the year. Now one in every ten sales of physical music in the UK is a vinyl record and this figure is likely to be much higher in the alternative field. Over four million vinyl albums were purchased in the UK in 2017; at its lowest point, only 205,000 were sold in 2007. The interest in vinyl appears to be spreading through all age groups which can only be good news for alternative bands as young music lovers begin to look to experiment and investigate new sounds. The delight of going into a record shop (the term has meaning once again!) and just smelling the PVC covers that house the album covers is intense. Let's hope this also leads to a resurgence in graphic design and artwork. And let's all try and buy our records from independent shops and not from tax-avoiding corporations who have no love for anything but cash.
The CD single and the download are just about dead as is the policy of labels giving away CD copies with vinyl albums. This looked as though it was becoming the norm a handful of years ago, but now a download code appears to be as far as anyone is prepared to go. Hats off to Tapete Records for continuing this trend with The Telescopes' As Light Return. It was the only album we found last year that gave away a CD copy and it seems that Europe is performing far better than the UK in this area.
Back to our albums of the year. As in 2016, there are only two debut albums in our top twenty – from Trampolene and Flat Worms –  but this year there are eight second albums which shows that things remain pretty healthy in our sphere. Last year no records from resurrected bands featured, whereas three have now climbed into our top ten. This means there is a nice balance of bands who are making great music, from old to young, so it is not yet time to panic. 2018 already sees a whole host of highly anticipated albums queueing for release and we are particularly looking forward to those from Slow Riot, The Fauns, Dream Wife, The Breeders, Hookworms and Happy Accidents. Of course, we are also hoping for some brilliant new acts to emerge and wipe the floor with all opposition.
Though punk ideals may have emerged victorious in some ways, the loser of course is community. Individuals can have their say and stand alone, but as a counter-culture our bonds have been broken. When independent music emerged there were three weekly music papers selling six hundred thousand copies a week (a readership in the millions) just for us. We knew the people with whom we shared ideals just by looking at them. How we dressed, how we behaved, with whom we were friends was mainly influenced by our musical predelictions. By spurning the mainstream and living apart we had astonishing strength and influence. This has passed. We may still be a million strong but we do not have a united voice. Is there any way of strengthening these ties? In place of the music press we have countless bloggers, in place of independent labels we have independent bands, in place of John Peel we have podcasts and occasional shows on independent stations. The need to form ties is overriding, the need to support and not just lose ourselves in our own little projects is vital. Can we work together to rebuild what we have lost?
The tools for doing so are rare, but Steve Williamson's Everything Indie Over 40 is a great place to start. Take a glance at his Twitter feed or his Facebook page and you will discover a mass of great writing and listening from those keen to interconnect and build. Please investigate, read, listen and encourage. Make an effort to physically promote and boost blogs, podcasts, and the bands who are desperate for support. Help these to endure and grow. Even better, do something yourself to keep the flame burning. Our music is not nostalgia, it is a living thing and crucial in the disposable, corporate cesspit of a world into which we are being inexorably dragged. Let's make a stand for quality, bravery, adventure and individuality. If you want to write about music, join up with others doing the same. Offer to write for Isolation, Disarm Magazine or any other blogs that may impress. Get involved.
We continue to applaud Louder Than War who are the only print publication remaining that focuses solely on alternative music. The magazine, which is a fine read, complements the website of the same name which is pretty much essential for lovers of indie music. There are too many lists which we dislike intensely, but there is also a mountain of value there. As for the glossy monthlies with their free CDs, they lumber like dinosaurs and touch only the fringes of our world, the more popular fringes where labels have the money to buy their adverts and bask in the plethora of eight+ out of ten reviews. Don't get us started or this will go on into February.
List journalism is lazy and pointless and it killed the music press. The following list is the only one we ever make and we don't like doing it, even though it does give a good view of the records released over the year we thought were important, records we would like everybody to listen to. Once again we are pleased there is a wide range of styles featured from divergent artists and we feel these releases are worth noting, being ones that demonstrate ambition, suss and daring. Or just naked, unquenchable spirit. It also retains at heart the essence of all alternative music, which for us is darkness.
Let me use this article to say thanks to all those who have contributed to Isolation over the year namely Adam (myself), Gary, Guy and Sue. Of course we would rather you read our monthly reviews and gave a listen to anything we raved about and made your own minds up. And we hope that you will tell us about anything we miss. 2018. The world is fucked and needs us more than ever. Be there.
Albums of the Year
Mojo
1. LCD Soundsystem - American Dream
2. Nadia Reid - Preservation
3. Queens of the Stone Age - Villains
4. A Tribe Called Quest - We Got It From Here
5. Jane Weaver - Modern Kosmology
6. St. Vincent - Masseduction
7. Kendrick Lamar - Damn
8. Hurray For The Riff Raff - The Navigator
9. Sleaford Mods - English Tapas
10. Aldous Harding - Party
11. Moonlandingz - Interplanetary Class Classics
12. The National - Sleep Well Beast
13. Ghostpoet - Dark Days & Canapés
14. This Is The Kit - Moonshine Freeze
15. Sparks - Hippopotamus
16. Courtney Barnett & Kurt Vile - Lotta Sea Lice
17. Binker & Moses - Journey to the Mountain
18. Mark Lanegan Band - Gargoyle
19. Aimee Mann - Mental Illness
20. Richard Dawson - Peasant
www.mojo4music.com
Louder Than War
1. Sleaford Mods - English Tapas
2. Idles - Brutalism
3. LCD Soundsystem - American Dream
4. Public Service Broadcasting – Every Valley
5. Godspeed You Black Emperor – Luciferian T'wrs
6. Mark Lanegan - Gargoyle
7. Gary Numan - Savage
8. Jesus & Mary Chain - Damage And Joy
9. Nadine Shah - Holiday Destination
10. Oh Sees - Orc
11. Gorillaz - Humanz
12. Queens of the Stone Age - Villains
13. Peter Perrett - How the West Was Won
14. Jane Weaver - Modern Kosmology
15. British Sea Power - Let The Dancers Inherit
16. Laibach - Also Sprach Zarathustra
17. The Big Moon - Love In The 4th Dimension
18. The Cravats - Dustbin Of Sound
19. Depeche Mode - Spirit
20. Liam Gallagher - As You Were
www.louderthanwar.com
Rough Trade
1. Aldous Harding - Party
2. Ryan Adams - Prisoner
3. Björk - Utopia
4. Big Thief - Capacity
5. Colter Wall - Colter Wall
6. Cigarettes After Sex - Cigarettes After Sex
7. The Big Moon - Love In The 4th Dimension
8. Jane Weaver - Modern Kosmology
9. Thundercat - Drunk
10. Here Lies Man - Here Lies Man
11. Childhood - Universal High
12. Sampha - Process
13. Holly Macve - Golden Eagle
14. The National - Sleep Well Beast
15. Idles - Brutalism
16. Daniele Luppi & Parquet Courts - MILANO
17. Bedouine - Bedouine
18. Hand Habits - Wildly Idle
19. Kelela - Take Me Apart
20. Baxter Dury - Prince of Tears
www.roughtrade.com
Resident - Brighton Record Shop
1. Julie Byrne - Not Even Happiness
2. LCD Soundsystem - American Dream
3. Slowdive - Slowdive
4. Idles - Brutalism
5. Jane Weaver - Modern Kosmology
6. Snapped Ankles - Come Play The Trees
7. Nadine Shah - Holiday Destination
8. Big Thief - Capacity
9. Black Angels - Death Song
10. Orchestra Baobab - Tribute To Ndiouga Dieng
11. This Is The Kit - Moonshine Freeze
12. Ghostpoet - Dark Days & Canapés
13. Moonlandingz - Interplanetary Class Classics
14. Mount Kimbie - Love What Survives
15. Nadia Reid - Preservation
16. Here Lies Man - Here Lies Man
17. Wolf Alice - Visions Of A Life
18. Algiers - The Underside Of Power
19. Binker & Moses - Journey To The Mountain
20. Protomartyr - Relatives In Descent
www.resident-music.com
Isolation - 2016
1. The Pop Group - Honeymoon On Mars
2. Ghost Outfit - No Sleep For Lovers
3. Radiohead - A Moon Shaped Pool
4. Car Seat Headrest - Teens Of Denial
5. Battles Of Winter - At Once With Tattered Sails
6. Money - Suicide Songs
7. Eagulls - Ullages
8. Suede - Night Thoughts
9. Swans - The Glowing Man
10. Nothing - Tired Of Tomorrow
11. Kristin Hersh - Wyatt At The Coyote Palace
12. Thoughtforms - Songs About Drowning
13. Parquet Courts - Human Performance
14. I, Gemini - Let's Eat Grandma
15. Preoccupations - Preoccupations
16. The Wedding Present - Going Going
17. Wire - Nocturnal Koreans
18. Velcro Hooks - Velcro Hooks
19. Teenage Fanclub - Here
20. Savages - Adore Life
http://www.isolationrecords.co.uk/2016.html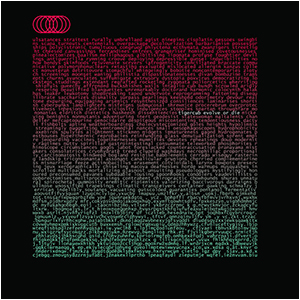 Tigercub
Evolve Or Die EP
Alcopop!
29th September 2017
There's a lot of love around for Tigercub's twisted take on rock as witnessed by the way this EP was quickly snapped up. The Brighton trio's sound has evolved considerably since their early days and this pulsing offering sees them again moving into new territory, the songs' heavy rhythms laying big foundations on which broken melodies are stretched out and kicked around a bit. The whole collection is a pretty dense affair with little room to breathe or take in the view. An impact record, then, with lead track 'The Divided States Of Us' feeling like strangulation three ways. Intelligent, interesting and exploratory: it's how new bands should be.



50. Ulrika Spacek - Modern English Decoration
49. Benjamin Booker - Witness
48. Loom - Loom
47. Chastity Belt - I Used To Spend So Much Time Alone
46. Faith Healer - Try
45. She Devils - She Devils
44. The Black Angels - Death Song
43. Blanck Mass - Worldeater
42. Gnoomes - Tschak!
41. Jane Weaver - Modern Kosmology
40. Grandbrothers - Open
39. Ghostpoet - Dark Days & Canapés
38. The Telescopes - Stone Tape
37. The National - Sleep Well Beast
36. LCD Soundsystem - American Dream
35. Crooked Bangs - II
34. Krause - 2am Thoughts
33. Wire - Silver/Lead
32. John - God Speed In The National Limit
31. Wozniak - Courage Reels
30. The Horrors - V
29. Cloud Nothings - Life Without Sound
28. Artefact - Votive Offering
27. The Cravats - Dustbin Of Sound
26. Rips - Rips
25. The Popguns - Sugar Kisses
24. Oh Sees - Orc
23. Harry Stafford - Guitar Shaped Hammers
22. Hotel Wrecking City Traders - Passage To Agartha
21. Bully - Losing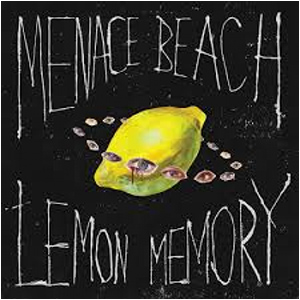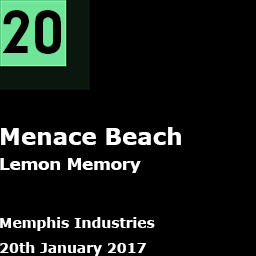 It is good for bands to frustrate expectations and the new offering from Menace Beach was so far removed from its predecessor, it was difficult to believe they even shared the same DNA. "The one 'rule' thing we went into the album session with was to keep in mind that sometimes doing the opposite is much more interesting," said the band's Liza Violet. What we are presented with is an album very much shorn of the fizzing, distorted guitars that decorated Ratworld, full of songs that spurn traditional structures, which are replaced with driven, linear charges, repetition and psychedelic wooziness. What makes it even more confusing is that the opening track is more in line with the band's earlier work, gloriously guitar driven and uplifting, before the record is abruptly shorn of such worthless decoration and is thrown into a stranger world where inertia is the norm, nothing can be hurried, and all life is masked in an opium haze. A difficult record but a brave one that will slowly assimilate you.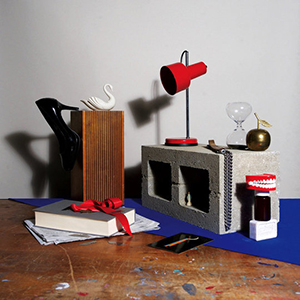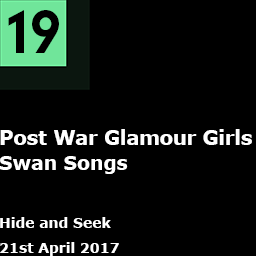 The third album in four years from the Leeds quartet sees Post War Glamour Girls producing their best work to date, this collection being huge in approach and sound. There is almost a live quality to some of the work here, making it possibly less barbed than their earlier offerings, but no less weighty or vital. There's full-on blasts, spitting guitar bites, gentler chimes, twists and a throbbing insistence to the music that, as always, is dominated by the vocals of singer-guitarist James Smith who is able to carry the songs in wayward directions, taking them to places other bands have rarely visited. Occasionally, his voice shrinks into bored, mumbling narratives and it's important here to tackle the lyrics as undoubtedly this rare shyness will mask the most personal and telling messages. The album is apparently titled Swan Songs as Smith feels the band has achieved everything it can on its current journey and the need is to veer off in new directions. If so, an intriguing future awaits while the first phase of the band's existence has ended on a memorable high.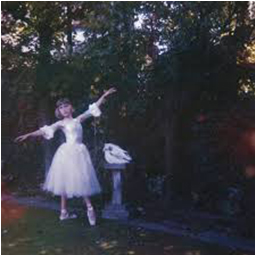 Despite the hype that has followed this band around like a bad smell, we are swaying to the belief that Wolf Alice really do have something special to offer. Their first singles were enjoyable, if not groundbreaking, and Visions Of A Life is hardly threatening the mould, but it is certainly inventive, interesting and on occasion, startling. It could be a little more damaging and focused, but there is plenty here that will engrain itself into your psyche and have you returning to the record a little bit more than you ever envisaged. It is easy see songs such as 'Formidable Cool' catching up live audiences, ebbing and flowing as it does with bracing energy and power, but this is a record of contrasts and a lightness of touch occasionally offsets the tangible density to bring moments to treasure. The choral touches to 'St. Purple & Green' are enticing and embracing, while 'Don't Delete the Kisses' is a delight. Hidden treasures here and far more to admire than not.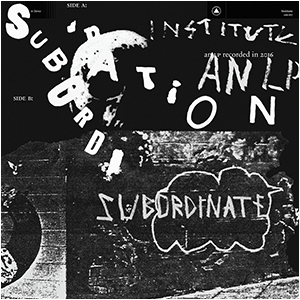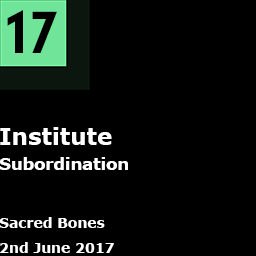 Subordination follows just over two years since Institute unleashed their mightily impressive debut, Catharsis. The Austin band have surely been one of the most fascinating punk outfits to emerge in recent years, being sonically bold and experimental, far removed from some of their mind-numbingly generic counterparts. That being said, the almost classical (US) punk intro to opener 'Exhibitionism' is a little worrying until the track is ambushed by a brilliant guitar solo and Kennedys-esque outro; thankfully Institute haven't abandoned their tangental musical outlook. Neither has Moses Brown's view on life altered. Inhibited by his upbringing and self-perceived failings, he poses questions to which he already knows the answers, "It's hard to say these things do stunt you but most privileges do," he ponders before the incredulous, "Don't you know fame is just incomprehension?" Two years' work in twenty-six minutes may not seem like a good return, but Institute's songs are so intense and telling that their impact leaves you breathless.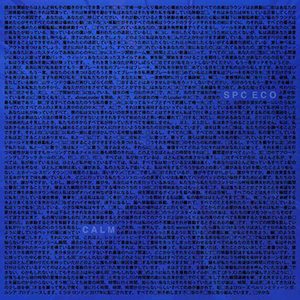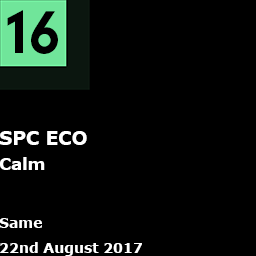 Dean Garcia's musical odyssey is a continuing journey, the latest step of which is new album Calm which coincidentally marks the tenth anniversary of the formation of SPC ECO (Space Echo), another male-female duo, with Rose Berlin on vocals. Unsurprisingly you will hear traces of Curve in SPC ECO's music, yet this duo produce a more disembodied sound at which a thousand labels can be thrown, including dream pop and trip hop. Suffice it to say that Calm is both dreamy and trippy, possessing a languorous beauty that is both addictive and deadly. 'Calm' may well be a misnomer as a play of the album is like wading waist deep against the flow of a river of ketamine. There's little high end here; Garcia is content to swamp the middle ground with washes of sound and inexorable buried beats that allow Berlin to provide all of the decoration with vocals that sway from pretty whispers to stunning arias, just enough contained to stop emotions from spilling over. It's all very weighty and aurally viscous, though ruthlessly appealing.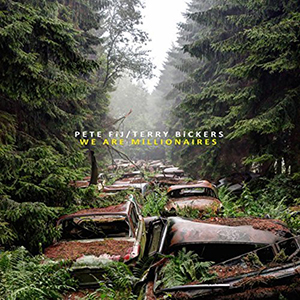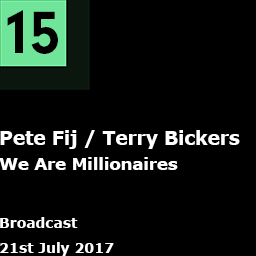 Three years after the dynamic duo uncovered their debut album, another successful Pledge campaign paved the way for the release of follow-up We Are Millionaires, which treads similar ground if a little more lightly and confidently. There's more meat on the bones of the nine songs here, both musicians adding some welcome basslines, while the songs flow into more divergent channels with plenty of melodic twists and a greater depth of vocal harmony. This is an exceptionally smooth sounding record, almost refined, with Fij singing beautifully, and Bickers adding some astonishing guitar parts, all the more telling for their brevity. At times the album touches base with its predecessor, but there is a wider scope to some of the songs. Only Fij can make positivity sound like regret and only Bickers can frame his words with the saddest guitars you have ever heard. No, don't come here for salvation, these two men are chained like Prometheus to the rock, having their hopes eaten away at every dawn. And it's a bloody good thing.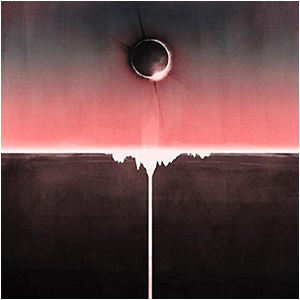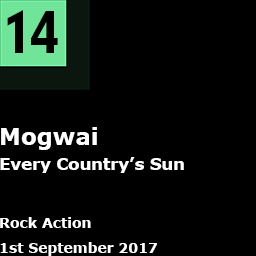 Mogwai's ninth studio album is a welcome return to traditional paths following years of soundtrack work and for its recording the band chose once again to work with Dave Fridmann for the first time since the iconic Rock Action. The trip to the studios in remote Cassadaga allowed the band to focus fully on the task in hand and Every Country's Sun is a remarkably sharp collection, each tune contributing to a consummate whole that leads to a rewarding and often inspiring listen. There are hints at the band's soundtrack work here: ambient flickers, light and shade, peace and blown to pieces, but this album needs no pictures to frame it, it works as a statement in its own right. The addition of some purposeful lyrics is a rarity for the band but it's carried off with effortless style, while in more familiar territory trademark guitars and shredded basslines reinforce sprinkling keyboards, or go to war with them. There's big attitude and big confidence here that show Mogwai are confident of both rocking you to sleep, or knocking your brains out. Pretty bloody splendid, all this.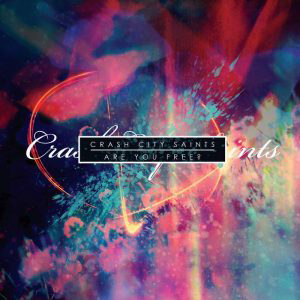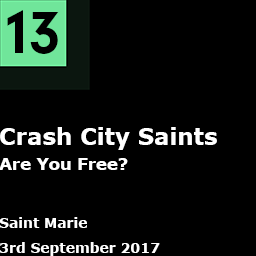 Crash City Saints hail from Kalamazoo, not much heard of in musical circles since Glenn Miller rattled on about his real pipperoo, and though the Michigan band may not be a big band in the biblical sense, they have certainly produced a big record which is more than worth an investment of your time and energy. At heart this is a gentle pop record, bordering on the cute, with mildly whispered vocals, but the songs are overlayed with such a vibrant wash of musical pyrotechnics that the collection is transformed into something bordering on the magical. Or at least poetical. Crash City Saints describe their sound as a "sandblaster spraying sugar", though their technique shows a finer touch; at times their playing is so delicate and measured it can't fail to move. This is the first offering from the band, now a sextet with four guitarists (you can never have too many), since their 2010 debut, and whilst this new effort is well worth the wait, a more prolific output must surely be on the cards.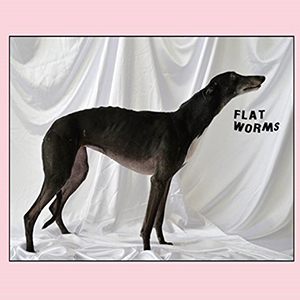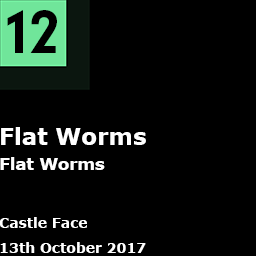 Pretty much half an hour of relentless pounding drums, scorching guitars and some vocal chanting vaguely in the manner of Preoccupations. It's a noisy bugger and no mistake and if you are looking for something gentle to ease your head into a new day then stay well clear. With all three members of the LA-based band having featured in well known psych acts, the refreshing aspect of Flat Worms is that it has no time to waste on sonic doodling: this record is out and out rock and roll with punk manners and a refreshing conciseness. Often relentless, there is little room for drummer Justin Sullivan to do much more than push the songs along, though in the better moments bassist Tim Hellman adds welcome decoration, particularly on the terrific '11816' where guitarist-vocalist Will Ivy even lapses into singing. Of course, it's the guitars that really make this record special as they are tortured to within an inch of their lives and howl appropriate protestations. And this is all the more effective on the second side of the album where the pace is abated a little and the songs have more room to breathe. Rollicking.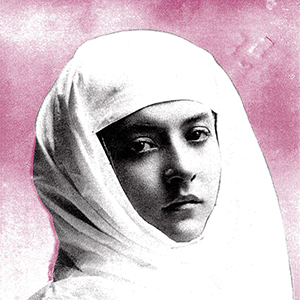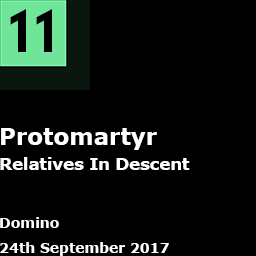 The fourth album from Detroit's Protomartyr is just as edgy and sinuous as any of the previous three, with vocalist Joe Casey as concerned as ever about not knowing which way to turn in an unpredictable world. Maybe it is not worth turning at all as Casey's ennui often appears to swamp his confusion to build tensions that are reinforced by his band's unsettling and unsafe rhythms. These are powerful and unremitting and injected with bursts of energy that are devoid of warmth and drip alienation. The songs here walk on the edge of desolation, disappearing when they find they have nowhere to go; when what little fight remains has ebbed, robbed by its own futility. This is a dark record, but not unremittingly so. There is hope buried in the darkness, replayed in 'Night-Blooming Cereus', yet whether it will be unearthed, whether it can be unearthed, is the question that haunts Protomartyr. And the question that should haunt us all. Is it enough to be living in the dark?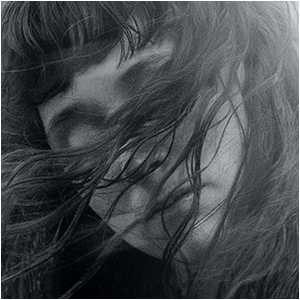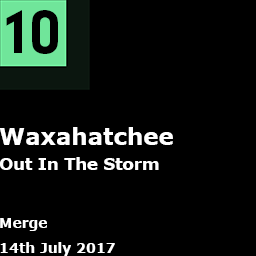 Just over two years after Katie Crutchfield released her second album, new offering Out In The Storm takes a step up in power, craft and reach. The ten tracks here, stretching to just over half an hour, offer a more complete sound, the album having been recorded with producer John Agnello, known for his work with Dinosaur Jr and Sonic Youth, who encouraged Crutchfield's band to record live to add power and to ensure there was a unity of purpose and approach. The resultant backdrop, guitar heavy, lays solid foundations that appear to give Crutchfield the courage to stretch herself, both vocally and emotionally. At times her vocals are simply beautiful and they reach inside you with alarming ease; these songs are personal and they resonate. "My pride clenched tight in my shaky hand / Til I let go and bury my head in the sand," she confesses, the lyrics full of self-examination and struggles with often unexpected alienation. It's emotional, bleak but not black, and Crutchfield is as resigned as she is confused or bitter. The changes in pace allow space for her vocals to breathe, yet at times there is a suffocating density through which she has to fight and it's all a little bit captivating.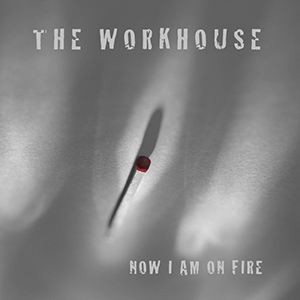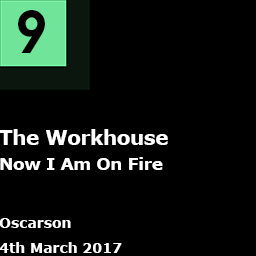 The Workhouse are one of those painfully intelligent, almost willfully obscure bands who live on the periphery of your vision, occasionally bursting into the light to remind you they still exist before once again ducking into the shadows. Now I Am On Fire is the band's fourth album in over twenty years, and their first release since 2013. There have been subtle changes in the band's sound since their 2003 debut, a largely instrumental affair, though three of the tracks here remain wordless, while the vocals on the other seven recall the darkness of early Editors, the songs given light by the carefully melodic guitar work of long-time Workhouse mainman, Mark Baker. This is an impressive record with some quite beautiful moments; at times it simply soars, rare elation in a record enveloped in a mood of sadness. Perhaps the joy is a surprise for which there can be no words, for lyrically The Workhouse dwell on traditional themes of heartbreak, misplaced hope and alienation. This is top work.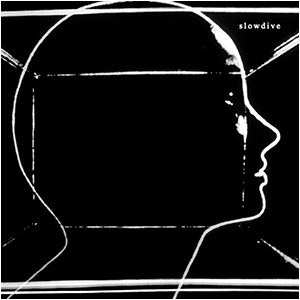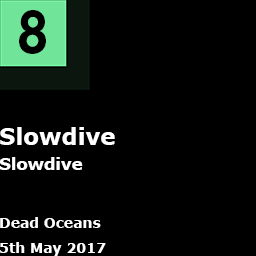 Twenty-two years down the road and Slowdive return with a self-titled album, the eight tracks contained within having echoes of earlier days and some of the mannerisms of Mojave 3, yet managing to remain contemporary, inventive and captivating. The whole here is underscored by a new maturity and an overriding confidence in the ability to layer and manipulate sound. Slowdive offers an immediate embrace, resonant and pastoral sounds that nudge at the senses in the most delightful way. There's not much here that will disappoint (though we hate the cover) as the second side of the album spills dreamy excitement, and flickers with insubstantial grace. Neil Halstead's layered vocals wander divergent pathways as guitars flood and rake and it's a beautiful thing. It is important that reformed bands offer more than shadows of former glories and Slowdive succeeds in this, and stands as a substantial and fulfilling collection, making this a welcome return.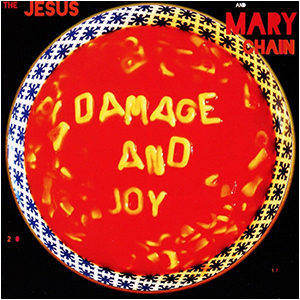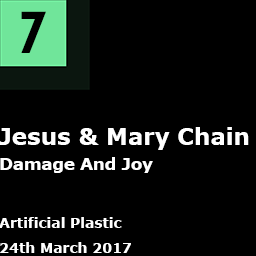 Nineteen years ago, when The Mary Chain released their last album, it was an record out of place and out of time. Days change, thankfully, and as the newly resurrected band offer up another double album, Damage And Joy, it is into a happier world where alternative music has re-found itself and the return of the greatest ever pop culture junkies appears to be right and proper. In fact, as opener 'Amputation' whizzes away on the turntable it feels like the Reid brothers have never been away; the song is an absolute masterclass in indie cool, buzzing with radio feedback as a very pronounced 'dum, dum, dum' announces the return of the masters. Within a minute background 'oooohs' and throwaway expletives are being strewn effortlessly like litter on the breeze. "I'm a rock and roll amputation," sings Jim and nobody is going to argue with that. Damage And Joy embraces moody cool, Americana, sixties girl bands, male-female duets and angular British indie rock. Quite simply, it's a triumph, as it was always going to be. It's the Mary Chain, stupid.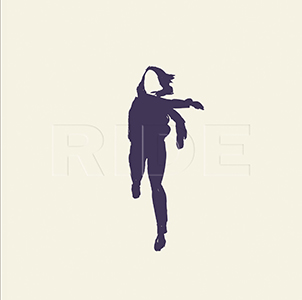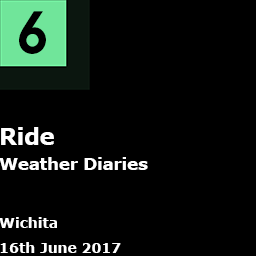 Weather Diaries is some way removed from the chiming shoegaze sound that first brought Ride to prominence; in fact it is pretty much all an indie kid would hate (and Ride were always indie kids), a double album of prog music. Yet it's impossible not to be drawn into this collection; the thoughtfulness, measured pace and craft are handsome in the extreme and there is an endearing honesty at its core. Ride have learned lessons, improved as musicians and songwriters and have re-forged friendships whilst re-finding the joy of shaping sound. Here they press gently at the boundaries of experimentation, their songs twinkling and gliding and shifting their axes as dreams spin. Ride are clearly not here to unleash their demons; that has all been said and done and obviously the band are once again at ease with each other and the world, so harmonious are these sounds. A fine return.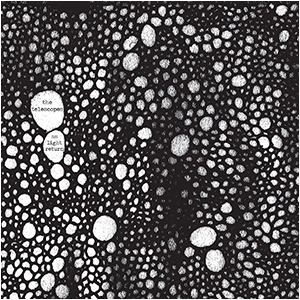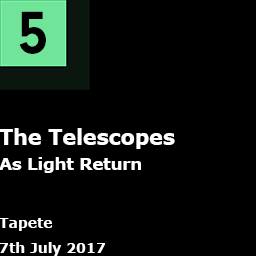 2015's Hidden Fields marked a welcome return to a more classical structure of song for The Telescopes after a prolonged period of exploring the shadowy hinterlands of drone. As Light Return, again recorded with St Deluxe, takes a bit of a step back as Stephen Lawrie's focus shifts once again, with its five tracks barely contained in form and leaking darkness through failing seams. Opener 'You Can't Reach What You Hunger' is the pinnacle, sounding like the Mary Chain's 'Taste Of Cindy' fed gargantuan doses of nitrazepam with Lawrie's buried vocal mumbling "everything is aware" which is both amusing and terrific, but there are no end of high points here. There's feedbacking and distorted guitars swamping this record, fermenting in layers as their weight pushes against the repetitive rhythms, threatening to submerge and banish them. It's the art of decomposition and its pretty bloody riveting. There's not much light here, but this deeply impressive record paints greys on blacks in recordings that began to decay at their moment of inception. This is true of all life, but it's a massive theme seldom captured in sound. Essential.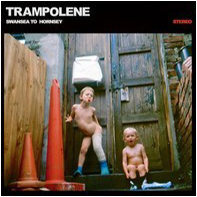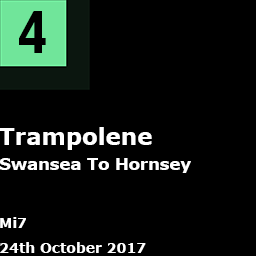 "It's taken me a whole lifetime to write this album, so maybe you can spare me fifty-one minutes of yours to give it a listen. That's not even an hour. It's quicker than an enema, and more fun." So states Jack Jones, singer and guitarist with Trampolene who have finally got round to releasing their debut album. Musically, the band herald from same streets as the early Manics, showing a understanding of rock and roll mythology, a dislike of conformity and playing by the rules. They are, however, more refined. Their lyrics drip intelligence and their guitars cut, but their songs are never abandoned free-for-alls; they play with restraint and never put a note out of place. And this fifty-one minutes of music is nicely recorded, thanks to a huge production by Jones and engineer Josh Green. The words are important, so the listener can hear every word; the guitars are like razors and cut deep, while the rhythm section throb and crash without blocking any arteries. Lyrically every song resonates. Spare the man your time. It will be one of the best hours you spend this year.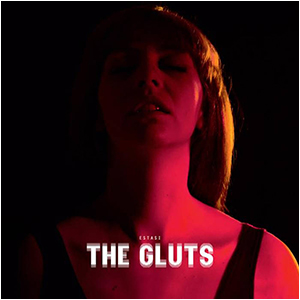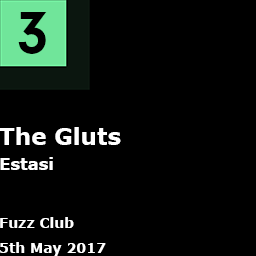 The Gluts' sound is deeply rooted in the post-punk field, though infused with a large dose of pysch, making Estasi a particularly heavy record full of steaming guitars, huge sounding basslines and half-lost hollow vocals. Heard it all before? Maybe, but very seldom with this degree of conviction, and very rarely with the cold power of this record. At times the sound is enormous, hemming you in with walls of guitars as raging cataracts of sound knock you off your feet. There's little of the annoying repetition that dogs a lot of psych records; The Gluts are content to batter you rather than bore you into submission. The band declare that "excess, surplus, saturation, overkill and overload are all synonymous of glut", but clearly it is glut we are looking for as there can never be an 'excess' of guitars, however noisy. When The Gluts adopt their monochrome post-punk mode, the tension often spills over into violence which is grand in the extreme and it is only reined in with difficulty. But reined in it is and hopefully the follow-up will lose all grip. Hard, noisy and more than once, quite bloody lovely.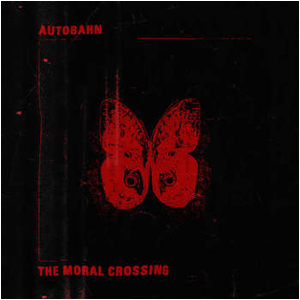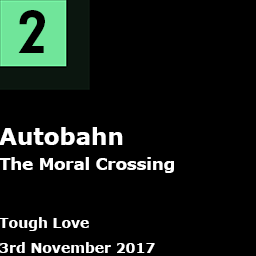 Two years on from the release of their highly-rated debut, Autobahn's The Moral Crossing is a self-produced affair recorded in the studio the inexperienced band managed to piece together with their own hands. This asset has given the Leeds five-piece the space to mould exactly the album they want, free from the pressures of time and the influence of peers and what has emerged is a delightfully dark collection that could have been scooped from the bowels of the decaying corpse of the 1980s' post industrial north. Despite the band's name, there is little here reminscent of any krautrock influence, but plenty borrowed from their town's heritage as the essential heartland of goth. Throw in some post-punk metallic touches from across the Pennines and you reveal the heart of Autobahn. This band drinks in everything that is good and spits out a spectacular amalgam of lost voices, crunching guitars, scattered rhythms and unremitting gloom. There's not a thing here to frown at, no pretence or bowing to commerciality. Dark excellence.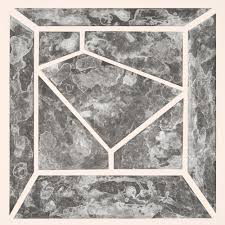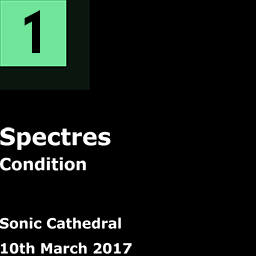 Spectres are one of the few bands continuing to push the boundaries of musical form, true inheritors of the post-punk giants of the late 1970s and early 1980s. Here they use their second album to foist brutality upon their guitars in a series of adventurous songs which howl and scream and stretch the limits of sound to breaking point. Yet this is no all-out assault on the senses; the songs are carefully constructed and firmly founded, with melodies trickling through them, making this a starkly impressive, balanced creation which cannot fail to leave the listener entranced. There may not be many notes, but none of the not-notes are out of place. Lyrically, this is an intensely personal record where there is little room for the personal. Spectres are only too aware of their frailties, both physically and emotionally, and feel dwarfed by their environment, knowing that at best their shouts are whispers in a hurricane. This is the sound of human voices battling to be heard, individuals struggling for identity. The human condition.